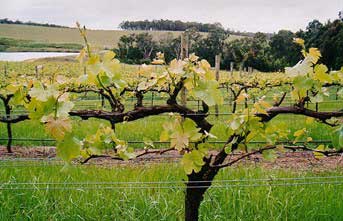 AHA Viticulture provides a comprehensive vineyard management service to wine grape growers throughout WA.  Our full management service puts vineyard owners' minds at ease by taking complete responsibility for all  aspects of vineyard development, operations, financial management, and quality assessment. We also offer  management support, whereby the client can choose which management factors they want supplied whilst maintaining their desired level of involvement in the project.
Full Management Service
AHA Viticulture is responsible for all viticultural operations and financial reporting.
Features of full management service:
We provide strategic advice based on our knowledge of trends within the industry (wine styles, varietal selection, fruit quality management, etc.).
We provide multi-disciplined technical expertise supported by comprehensive operation procedure manuals and viticultural control systems.
We ensure compliance with food safety authorities and international quality chemical residue standards.
We provide all labour requirements with full insurance cover (public liability and workers compensation) whilst maintaining full employee entitlements.
We undertake to assist in negotiations with wineries on contracts, fruit quality specifications, cropping levels and micro vinification.
We liaise with all state and public authorities (eg Local Shire, Power and Water authorities).
We benchmark key viticultural and financial performance indicators.
We provide an on-site management and key personnel.
We can provide all sub-contracted machinery to your vineyard at cost.
We provide the benefit of bulk buying power with suppliers and subcontractors, and accordingly receives discounted prices for chemicals, fertilizers and trellising materials.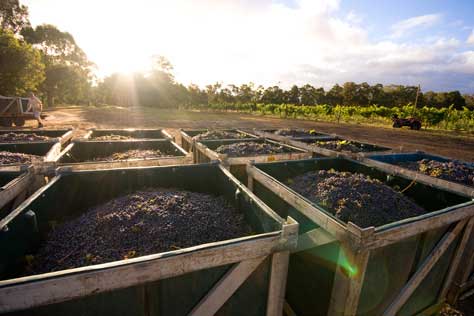 Administration
We have established a management accounting system designed to control the cost of developing and managing a vineyard. Our administration service offers the following key components:
Negotiation of the best prices for all goods and services.
Checking of prices charged and ensuring all possible discounts taken.
Ensuring timely and cost effective payment of suppliers.
Processing of all workers and contractors timesheets by management unit and activity.
Reconciliation and review of staff hours for accuracy and reasonability.
Accrual entry accounting to enable real time data.
Provision of costs and time billing information to managers to assist with budget control.
Provision of a MYOB file or similar reports to your accountant quarterly and annually for the preparation of BAS and annual tax returns.
Management of all insurance claims and associated issues.
Small Vineyard and Winery Management
The ownership of small-scale vineyards and wineries has been a passion for many people across many cultures. In European households it has been a way of life and sustenance to own a small olive grove and vineyard. These families produce products of outstanding quality for personal consumption, hospitality to friends, and sale at the local village market. In WA the area of land planted to small scale vineyards is increasing as people who enjoy the world of wine want to experience it personally from the ground to the bottle. We have had the pleasure of developing and managing such vineyards since 1994 and experience has shown us that they require a different management philosophy than their larger counterparts. Considerations include:
They are often located in semi-rural areas in close proximity to the owner's and neighbours' homes, with consequences for noise and chemical pollution.
They have a significant recreational role for owners who often seek a high, but sometimes erratic degree of involvement over weekends, holidays, or in retirement.
Many owners aspire to make their own wine or have direct involvement in its production at contract facilities.
Conventional machinery and vineyard equipment is not always appropriate.
Economies of scale are difficult to achieve and can result in higher costs per vine
The objectives that owners seek to accomplish are generally not commercially orientated and client satisfaction takes on a different nature.
In light of these matters, our purpose is not merely to manage vineyards, but to identify the underlying benefits to the client, and to meet each one proficiently.